When I wrote that post last Monday I was so hopeful that I was going to read everything and complete most of the challenges. But then I got an email from my teacher telling me that I had about 14 hours to complete 9 different pieces of work. So I spent the first two days of the Booktubeathon stressed out and not sleeping to get the work done.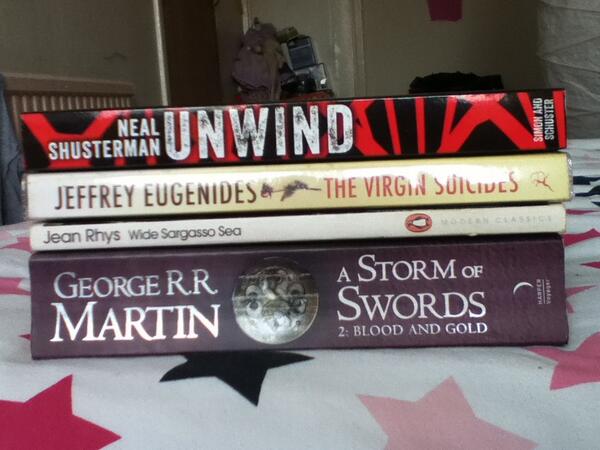 These were the books I was planning to read. I managed to finish reading Unwind, got about 4 chapters into A Storm of Swords 2: Blood and Gold and gave up on the Virgin Suicides. I gave up on it because the writing style was difficult & slow and I just wasn't very interested.
Instead of rereading Wide Sargasso Sea I read Elsewhere by Gabrielle Zevin. On Saturday I bought Lola and the Boy Next Door and I read it in one sitting.
Altogether I read 3 books during the Booktubeathon. This whole thing has made me realise that if I put pressure on myself to read I end up not wanting to read. Reading is something that I do because I enjoy it, not because I have to.